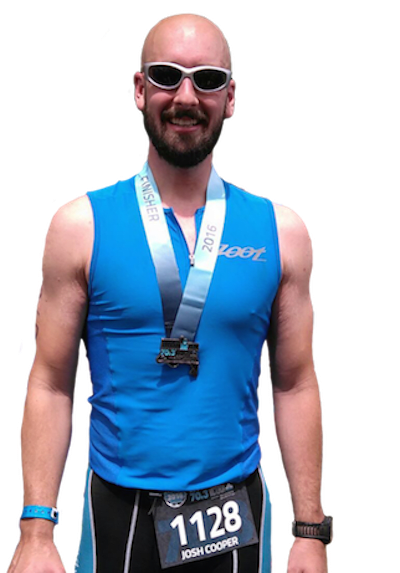 Josh Cooper
Welcome to Embody Health! My name is Josh Cooper and I am the founder of Embody Health in Kirkland.
Whether you're trying to lose weight, get toned, or just improve your health and can't seem to get the results you're looking for, I'm here to help! My mission at Embody Health is to enhance the quality of life for individuals of all ages by promoting lifelong health and well being.
As an athlete in high school and college, I was in great shape, and like many people, I took it for granted that I always would be. Once I joined the corporate world, it became less of a priority that I take care of myself and my health…and it showed. I felt stressed and tired all the time and was miserable. Once I saw the light and started making my health and fitness a priority, I realized two things:
I felt so much better when I was taking care of myself.
I loved showing others how eating right and getting active can improve their lives immensely.
That's why I started Embody Health, and that's why I am committed to creating fun and effective programs that work with your busy life and schedule so you can achieve health and happiness.
With me, you will work hard, have fun and be part of the supportive Embody Health family. I am dedicated to your success and aim to help you achieve your goals at every level through fitness and nutrition coaching. My programs feature:
30 minute high intensity interval style workouts
Personalized nutrition plans and coaching
Small and large group workouts
As an ISSA Certified Fitness Trainer and Specialist in Fitness Nutrition in Kirkland, I am currently working with people of all types towards improved health in the Seattle Eastside communities of Kirkland, Bellevue, and Redmond. If you're ready to lose weight, improve your energy, feel incredible, and completely change your life, then you owe it to yourself to contact me right away. Don't just take my word for it, try me out first and read my success stories!!
To your lifelong health!
-Josh