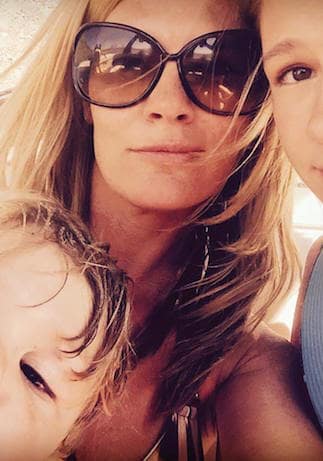 Brooke Stuart
I am Brooke Stuart, Certified Personal Trainer. I have been enjoying the benefits of fitness since I was a teenager. Having never played sports in school, I decided I needed a hobby. My mom and I started running. We participated in several 5K, 10K and 12k races throughout my high school years. I loved the feeling of my endorphins kicking in during a good run and being able to compete with myself in order to improve my time. During my first year of college, the running fell by the waste side and I gained about 10lbs in addition to "the freshman 15lbs." I decided to kick it up a notch and started training for my first marathon. I enjoyed participating in marathons over the next several years and working to beat my personal best time.
After having my first child, the running was not getting me the results I was looking for to tone my body. I started weight training at a body building gym and my body transformation was amazing. Although my goal was never to compete, I trained and ate as though I was. It was then that I learned the importance of the combination of diet and exercise and how important of a role they both play in our overall health, wellness and physical appearance. The trainers and coaches I have worked with over the years have taught me so much. Their expertise and encouragement made it possible for me to achieve my desired results.
I believe fitness is one of the keys to a happy and healthy life. It is just as important to your physical health as it is your mental health. My hope in becoming part of the Embody Health training family, is to inspire and encourage others to reach their goals. I strive to provide the same support I have been fortunate to receive. Being a mother with a full time career, I know how challenging it can be to make yourself a priority. I believe anyone can find 30 minutes in their day to achieve health and happiness!