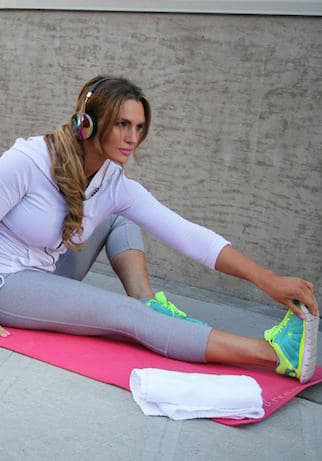 Yana
Hello, I'm Yana and I have a huge passion for fitness and health.
Growing up I was always an outdoorsy kid and loved riding my bicycle, swimming and running around with friends. My family has always been active and loved to travel the world, but we didn't know anything about nutrition. When I came to America as a teenager, I had to learn that nutrition and daily exercise play a crucial role in overall health. In my early 20s I was struggling with my diet and I was not eating or exercising enough.
Two and a half years ago I decided I wanted to change and train for a fitness competition. I started eating better and exercising regularly. In fact, I got so addicted from the results that I wanted to continue my journey to being healthy and happy for life. I met my fiancé at the gym and we still share this love for fitness together two and a half years later. I have done three fitness competitions in the past two years and won my Pro card with the NGA organization. Currently I am competing in NPC shows in hopes to earn a Pro card with them too.
In my free time I enjoy spending time with my fiancé, competing in fitness shows, working out, prepping meals, walking our two dogs, hiking, traveling, and spending time with our family and friends.
I am very excited to be a part of Embody Health and work in this amazing environment where people are striving to be healthier.