Kirkland Fitness Bootcamp
Melt Calories. Get Fit. Have FUN! That's What Our Classes Are All About!
If you're looking for a challenging, metabolism-boosting, high endurance workout that will push you to your limits, Fitness Bootcamp at Embody Health is for you!
This elite fitness program combines intense cardio training with combat military skills to produce results in your strength, fat-loss, cardiovascular health and flexibility, all while providing a foundation for a new, healthy lifestyle!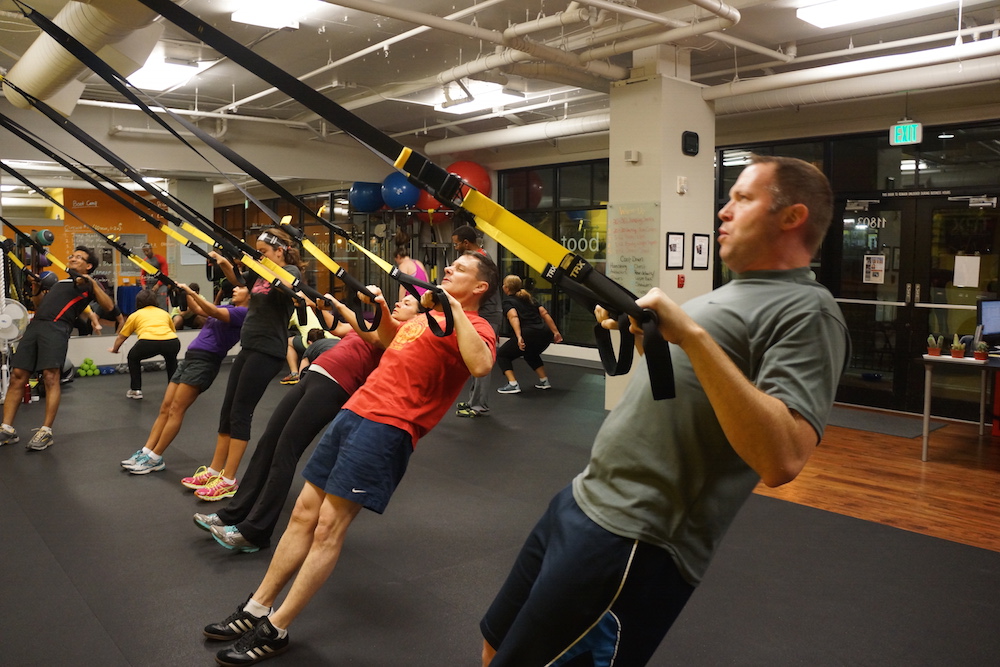 GET MIND BLOWING RESULTS IN KIRKLAND!
Our 30 minute Fitness Boot Camps are suitable for all fitness levels and combine a mix of functional body weight, TRX, weights and cardio exercises in high intensity interval training (HIIT) style workout. With smaller class sizes of just 16 people, you will always get that personal attention and motivation need to take your results to the next level. Just be ready to challenge yourself, work hard and let our Kirkland personal trainers help you get fast, noticeable results.
Our Fitness Bootcamp classes at Embody Health are designed to meet the needs of each individual through challenging yet fun workouts that will improve your health, help you lose weight and motivate you to achieve your personal fitness goals! Plus you'll enjoy these amazing benefits:
Effortless weight loss
Quick muscle toning
Renewed energy
Decreased stress levels
Guaranteed results!
GET THE TOOLS AND NUTRITION ADVICE TO HELP YOU SEE RESULTS!
Exercise alone will not lead you to great health; in fact, proper nutrition is 80% of an effective fitness and weight loss program. We understand that with our busy lifestyles, eating well can be the hardest part of a weight loss or fitness program. This is why we provide Nutrition support for all of our Semi-Private and Fitness Bootcamp programs at no extra charge.
At Embody Health we believe Nutrition is about more than just fueling your body; it's also about enjoying what you're eating which is why we will never put you on a restrictive diet. Instead, we work with you to create an individualized nutrition plan that encourages you to make proper, healthy choices.
Nutrition guide and recipe books that help you feel satisfied, not deprived
Coaching and support through text, email, or phone to help you stay on track for your plan
Learn the skills you need to maintain lifelong healthy eating that supports your body
START TODAY! YOU HAVE NOTHING TO LOSE BUT FAT!
With all the benefits of our Kirkland Fitness Bootcamp, there is no reason to hesitate! Simply fill out the short form on the side of this page to get started today!