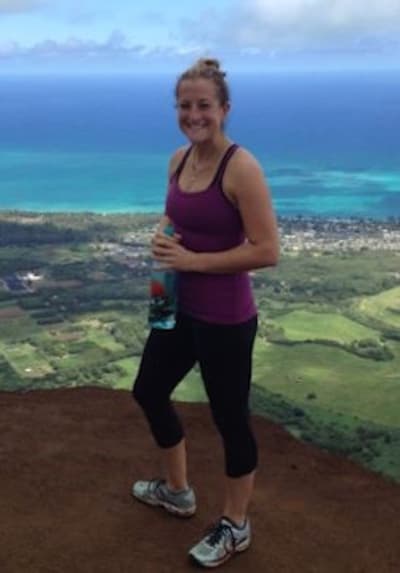 Merryl Landek
Hello! My name is Merryl and I am a recent graduate of the Masters of Science in Nutrition program from Bastyr University. I love learning about food and the powerful role it plays in our health and happiness. In addition to nutrition, I am equally invested in the power of movement and exercise to better our lives. My goal is to help people enjoy exercising and make it a part of their daily lifestyle.
I have enjoyed playing sports, exercising, and being outdoors for most of my life. I played soccer for 13 years, snowboarded most of my life, and did several years of volleyball and track. During college and over some years at a desk job, I put exercise on the back burner and realized years later that I felt tired all the time and not happy about how I felt in my body. Fed up, I signed up for a bootcamp class and have never looked back. I have participated in 5 years of various indoor and outdoor bootcamp classes, yoga, and barre. I have done 3 mud runs, several 5 and 10k's, and a half marathon.
I have been inspired and motivated by my trainers over the years and it is time to pay it forward. I'm excited to help people gain the tools to lead healthier, happier, and more confident lives!